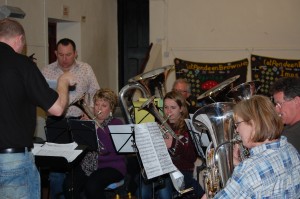 The time has come for Pendeen Silvers Band return to the national stage as we head off to Torquay for the West of England Brass Band Championships for the first time since 1969.
We have had a fantastic time preparing for this contest and hopefully the work put in by our Darren Jenkin (MD), David Johnson who helped us with the weekend workshop in January, and all the members of the band will pay dividends.
We will be heading off tomorrow morning but you can keep up to date will all the excitement of the day with a live feed on our website.