Pendeen Silver Band returned to the contest stage last weekend (Sat, 14th May) with a trip to the Cornwall Brass Band Association contest at Tremough, Penryn. The Band members have worked extreamly hard during the build up of extra rehearsals, with more added pressure to our younger members who haven't tasted what contesting is all about.
"It's been a hard few years," commentated Darren Jenkin, Musical Director, "during which time we have lost a number of players. Over the course of the last year however we have been lucky to have had some good players join the band that has allowed us to compete in contests."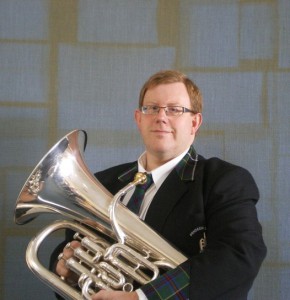 The band came second in the fourth section of the contest. Additionally our principal Euphonium, Andy Fox won the prize for best soloist in the section. Congratulations………. ANDY.
With players ranging in age from ten to seventy-five Pendeen Silver Band has been active for nearly one hundred and twenty years. They are regularly seen at a wide range of events around Penwith.
"This is just the beginning," continued Darren Jenkin. "The next steps are to consider the South West Brass Band Championship in November and possibly the Nationals in Torbay next March.".
Additionally the band are planning on attending the Whit Friday marches next year, near Saddleworth, that were made famous by the film Brassed Off. The band are always on the lookout for new players to help in those endeavours, so if you are up for fun and a new hobby give us a call.
The Band and Committee would like to express their thanks to their MD Mr Darren Jenkin for his dedication to rehearseals, sectionals and extended evenings, on making the band preform at CBBA contest.