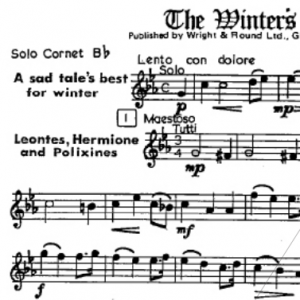 Just one month until we strut our stuff at the SWBBA Championships.
We will be performing Reginald Heath's "The Winters Tale" as our Test Piece and it is coming on a treat.
This is our final 'sea trial' before entering the 4th Section at the National Qualifiers next year and the start of our 10 year mission to grow and improve the band to the top of the 2nd section.
It's not too late to join us for the ride, and we welcome any players throughout the band with the drive and attitude to help the band progress.
We still have some specific needs for solo cornets, a bass trombone and a BBb bass.
So if you want to join us on this 'ride of a lifetime' please drop us a line.