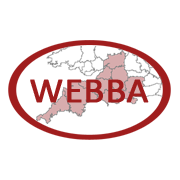 The WEBBA has announced the names of the adjudicators for the 2013 Qualifiers and we will be playing for Brett Baker & Stephen Roberts.
Brett Baker is British Trombone Society President, Chairman of the International Trombone Association Awards Committee, Principal Trombone of the Black Dyke Band, Soloist & Private teacher, Director of "The Trombonist" Magazine, Trombone Tutor at the University of Salford, Recording Artist and Clinician for Michael Rath Brass Instruments amongst other achievements.
Born in London, Stephen Roberts studied French horn at the Royal College of Music and subsequently gained a PHD in composition at the University of Birmingham. For twenty years he was hornist with the Fine Arts Brass Ensemble, giving over two thousand concert and broadcasts in more than sixty countries. He has also performed with all the major orchestras in the UK and taken part in hundreds of commercial recording sessions for film, radio and television.
The 4th Section is on Saturday 9th March at the Riviera International Conference Centre in Torquay.
The full list of adjudicators is:
Championship Section: Brett Baker & David Thornton
(Sunday 10th March)
First Section: Lt Col Nick Grace RM & David Thornton
(Saturday 9th March)
Second Section: Lt Col Nick Grace RM & David Thornton
(Saturday 9th March)
Third Section: Lt Col Nick Grace RM & Stephen Roberts
(Sunday 10th March)
Fourth Section: Brett Baker & Stephen Roberts
(Saturday 9th March)