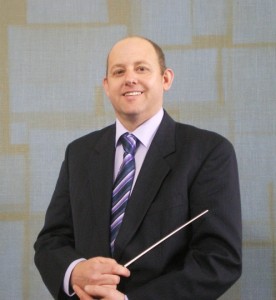 This article was written by the bands Musical Director, Darren Jenkin, and was published in the December edition of the Pendeen Outreach Magazine.
---
The Band has been quite busy recently! As well as playing for St Just Feast, Pendeen Remembrance Service and Godolphin House we also came first in our section at the recent South West Brass Band Association Championships held at Torquay. It was something of a family affair for the Kevern family as Jacob made his contesting debut playing alongside his sister, Charlotte and his dad, Jonathan. Jacob is obviously a lucky charm as he is the only Band member who can claim to have won every contest he has entered! We're all hoping that he can continue his winning run when we travel back to Torquay in March when we will be entering the Regional qualifiers for the National Brass Band Championships.
Our training band played at Morvah Feast Service and continues to go from strength to strength. We are very grateful to St Just Town Council for a grant that has enabled us to purchase a couple of new tenor horns and a couple of trombones that will be specifically used in the training band. Not to be outdone; the senior band has recently purchased a set of three pedal timpani drums – all we need now is a lorry to transport all of the equipment to our engagements!
Now that the contest is over we have turned our attention to Christmas and we are busy rehearsing our Christmas repertoire. This year our Christmas concert will be held in the Church on 16th December. We will be joined by St Buryan Male Voice Choir. You can see a full list of our engagements and check out the latest news from the Band at www.pendeenband.co.uk or become a Friend of the Band on Facebook!
We would like to take this opportunity to thank you all for your support during the year and wish you all a Merry Christmas and a peaceful New Year.
Darren Jenkin
Musical Director