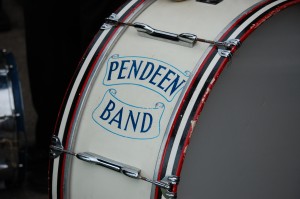 We have only one week to go until contest weekend and the first stage of Pendeen Silver Bands plan to progress the band up the contest tables.
Our preparations for the SWBBA Championships have already seen the band gain six new players which has helped to strengthen the core of the band. Whatever the result next Saturday this has already built a fantastic platform for when the band enters the National Qualifiers early next year.
The ambition of the players has been demonstrated beyond doubt by the preparations of "The Winters Tale" and the players are already looking forward to turning their attention towards "A Devon Fantasy".
We are still looking for just a few players to help strengthen the band even further on:
Solo Cornet
Back Row Cornet
Bass Trombone
BBb Bass
Please drop us a line if you are interested in joining Penwith's premier Brass Band!
Next weekend is not just contesting however. The Sunday and Monday will see the band participating the annual St. Just Feast celebrations.
On Sunday the 4th the band will lead the Parade to St. Just Church for the Feast Service and on Monday the 5th will entertain the crowds gathering for Feast Monday.